After registering with the FAA, you'll need to affix your registration number to all of your drones. These 1/2" x 1" thermal printed stickers are the perfect size for attaching inside of your drone's battery compartment.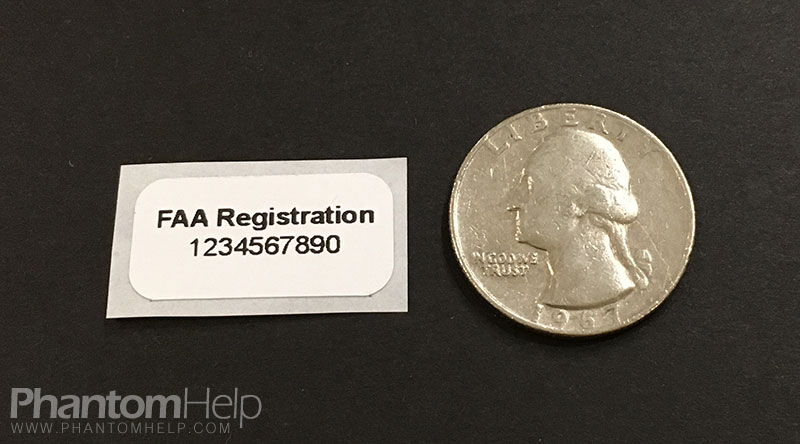 This will keep your FAA registration number concealed and protected from the elements. It'll also meet the FAA's requirement for the registration number to be readily accessible, readable, and legible upon close visual inspection.
These stickers are the perfect size for a DJI Phantom, Mavic, Mavic Air, Spark, or any other consumer drone. More details can be find in my store here.